Andrew Jeffries
Director of Energy Division, Southeast Asia Department
Asian Development Bank
Mr. Jeffries is the Director of the Southeast Asia Energy Division at the Asian Development Bank. The Division's operations include investments in energy infrastructure, policy advice and sector reform assistance, and promoting regional energy cooperation in the Southeast Asia region. Prior to joining ADB in 2007, Mr. Jeffries was a Senior Vice President in the New York office of Fortis Capital's Global Energy & Utilities Group, providing project finance for conventional energy infrastructure, and tax equity investments for renewable energy project developers, including assisting Fortis' European clients entering the North American market. He joined Fortis from GE Energy Financial Services, Inc. (formerly, the Global Energy Division within GE Capital's Structured Finance Group), a subsidiary of the General Electric Company, where he led the investment underwriting of equity investments and financings in the power and oil & gas sectors in the U.S. and internationally. Prior to GE, Mr. Jeffries worked at Caithness Energy, a project developer of geothermal power, as well as conventional and other renewable independent power generation projects in the U.S. and Asia. He holds a Master of International Affairs degree from Columbia University in New York, U.S.A. and a bachelor's degree in economics from Bucknell University, U.S.A.
JENS WIRTH
Energy Sector Coordinator
of KfW Development Bank
Jens is currently KfW's Energy Sector Coordinator for Indonesia based in the Jakarta office. He previously served as Energy Sector Lead for South America, where he led the structuring of the Geothermal Development Facility (GDF) for Latin America as the first multi-donor initiative to promote geothermal energy on a continental level. He has worked on a variety of Geothermal, Hydro, Wind, Solar PV and Concentrated Solar Thermal deals across Latin America, Indonesia, South Africa, India and Morocco. His previous work experience includes assignments with the World Bank and the Inter-American Development Bank. Jens holds an MA in Economics and Finance from Johns-Hopkins University SAIS in Washington, D.C. and an MA in Politics and Economics from Freie Universität Berlin.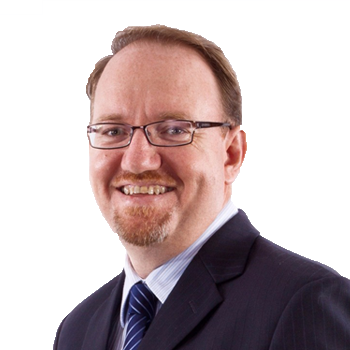 LUKE D. DEVINE
Foreign Legal Consultant in the Finance & Project Practice Group of Hadiputranto,
Hadinoto & Partners
Luke has many years of experience acting for developers, lenders, governments and contractors involved in energy and infrastructure development and financing across a wide range of energy, natural resources and infrastructure sectors such as power, oil and gas, mining, construction, water and transportation and also has significant experience in relation to climate change projects. He has worked on a number of Indonesia's largest geothermal project developments, including Sarulla, Muara Laboh, Rantau Dedap, Ijen, Sorik Marapi and Sokoria.
For several years, Luke has been consistently ranked as a leading power and infrastructure lawyer by leading legal directories such as Chambers Asia, IFLR1000, Who's Who Legal, Asia Pacific Legal 500 and AsiaLaw Profiles.